MEMBER SIGN IN
Members receive 10% saving on first order and first notice of monthly promotions
References as written by our customers...
"Roll-out went so smoothly"

"reuniform go the extra mile, always take ownership"

"I am very impressed. Jacquie Lieberman - Villabook

"Your customer service is excellent"
Choosing a Uniform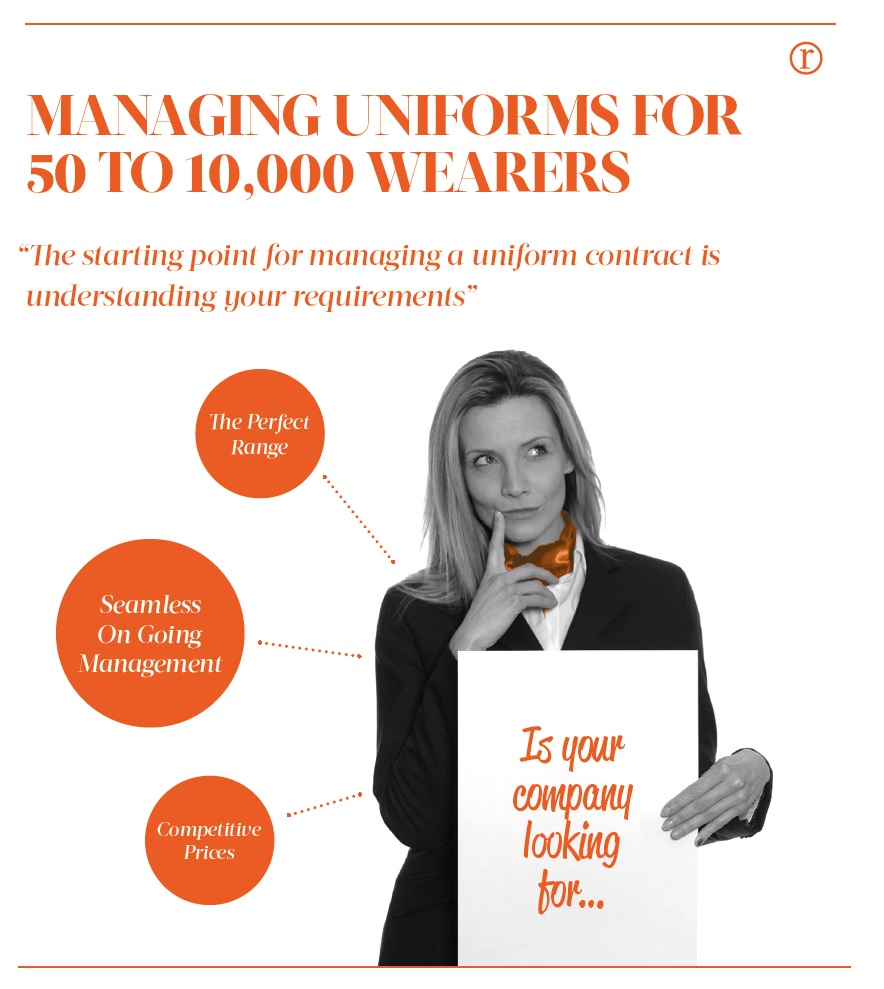 At reuniform we strive to find the perfect fit for our clients.
We manufacture garments in the Far East, Middle East, Eastern Europe and the United Kingdom for our customers. With the addition of stock garments from highly regarded brands reuniform cater for every customer requirement.
To start the design process, contact reuniform on:
Telephone: 02476 674115 or Email: sales@reuniform.com